Mangar Health is launching their new range of cleaning products at this year's Emergency Services Show on the 20th-21st September at The NEC Arena in Birmingham.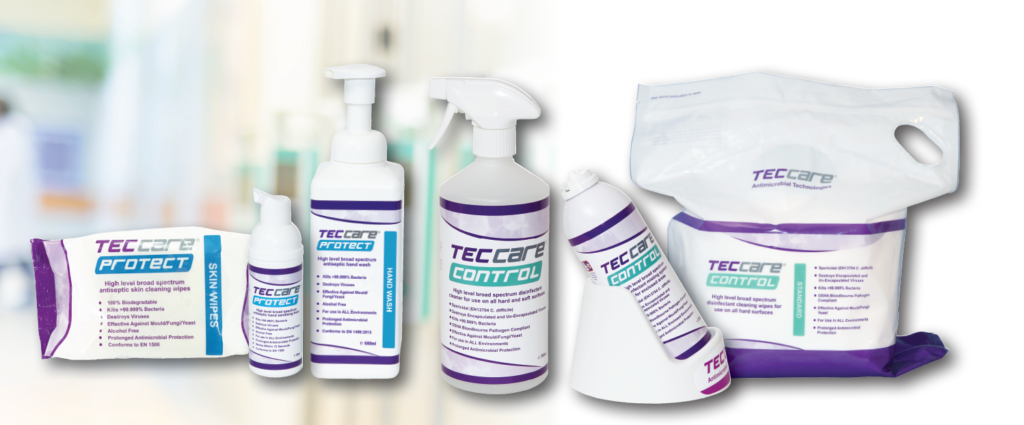 The new generation cleaning products include TECcare PROTECT, Skin and Hand Moisturising Sanitiser and TECcare CONTROL, Air and Surface High-Level Broad-Spectrum Cleaner/Disinfectant.
Andrew Macphail, Strategic Key Accounts Director who is attending the Emergency Service Show and demonstrating Mangar Health products said, "Our new TECcare cleaning range offers quick, safe and effective disinfection which delivers a safer environment."
"We can all agree that for people working in the emergency services, environmental hygiene is crucial as it will reduce the risk of infection, contamination and the number of microbes transferred onto people's hands."
"When equipment or your hands are cleaned with our new TECcare cleaning products they're 94% cleaner and EBME efficiency increases by 52% when decontaminating."
Mangar Health will be on Stand C36 at the Emergency Service Show where they will be performing Mangar ELK and Camel Emergency Lifting Cushion demonstrations and handing out samples of their new TECcare cleaning range.
Andrew Macphail continued, "We'll also be showing the new look of our emergency lifting cushions which can now be purchased in the colour grey with a Riverseal® anti-microbial coating."
Mangar Health is also giving attendees a chance to win a chocolate ambulance during The Emergency Services Show.
Andrew Macphail continues, "Come visit us on C36 and keep your eye out for our chocolate ambulance which could be yours to take home by leaving us your business card. We look forward to meeting you at the show."
For more information regarding the TECcare Protect please click here or for more information regarding TECcare Control please click here.