Did you know the retirement age for paramedics still remains at 65 years old, whilst every other emergency service are able to retire at 60?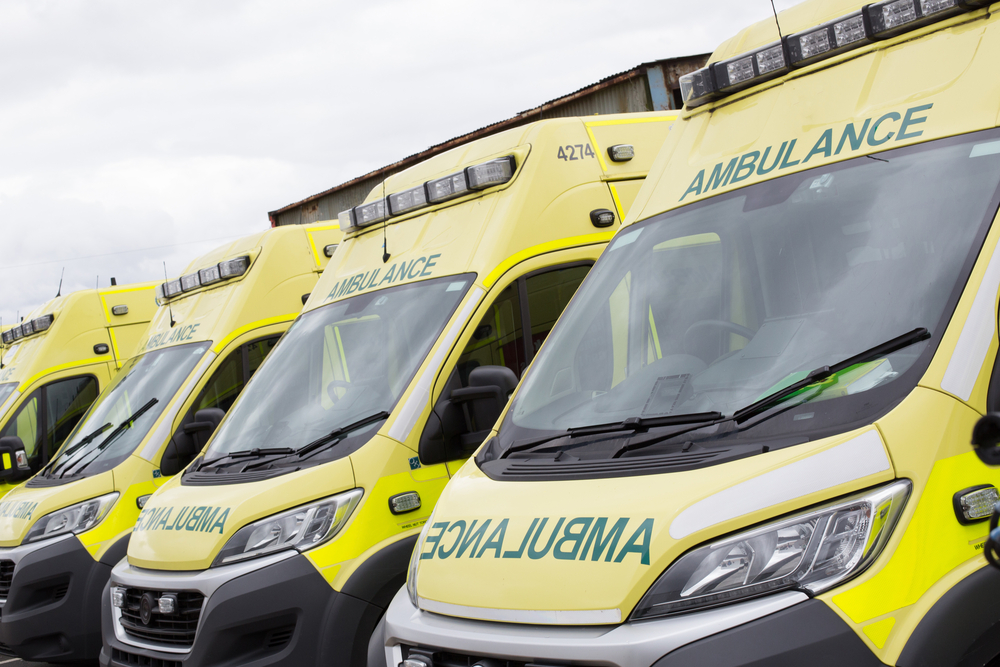 Is this really justified or right? Is their profession less stressful or less demanding as other emergency services which enables paramedics to be able to continue working for another five years?
A five-year study was carried out on employees at The Eastern Health and Social Services Board in Northern Ireland. The study was conducted on 181 men and 353 women who were assessed between 1988-92 and were found eligible to apply for an early retirement on medical grounds.
When causes of retirement were looked at it was found that musculoskeletal, circulatory and mental disorders were most common in all groups, overall making up three-quarters of retirements.
"There is absolutely no question whatsoever about the comparability of roles – emergency ambulance clinicians are exposed to high degrees of physical and psychological stress and equal, or greater, danger on a frequent basis.  In comparison with the general public and more interestingly with other groups of health professionals it is well known that ambulance clinicians simply do not make retirement age and if they do, on average, they often do not enjoy a long retirement."
– Professor Andy Newton, Chair of the College of Paramedics
In 'The Handbook Of Stress In Occupations' the amount of stress associated in a profession is rated by several measures, including physical and mental health problems, burnout and job dissatisfaction.
Compared to the other 26 occupations included in the handbook, paramedics were listed to have the most physical symptoms, the second occupation to be most dissatisfied in their profession and fourth worst in psychological well-being. (Johnson et al. 2005)
Not only that but the UK National Service annual sickness absence rates are highest in ambulance workers and they have the highest rates of early retirement for medical reasons compared to a range of other occupations.
Is it still sounding right that paramedics retirement age should be 5 years longer than other emergency service workers? The research shows it can't be because their profession is less stressful…
What about less demanding?
Being a paramedic goes hand in hand with physical exertion and therefore exposing ambulance workers to high risks of musculoskeletal injuries, particularly from manually moving and handling patients.
MSDs account for 41% of all work related ill-health in 2015/16
-Health and Safety Executive, 2016
For more information of the dire effect musculoskeletal injuries has on paramedics, please read 'The Hidden Cost Of Manual Handling Injuries' or 'The Devastating Effects Of Long Term Manual Handling Injuries'.
"Unfortunately, paramedics have the held record for the worst early ill-health retirement rates in the NHS, due largely to musculoskeletal problems, heart disease and cancers."
-College of Paramedics, 2011
It is argued that paramedics aren't physically often able to work until the state pension age due to musculoskeletal and repetitive strain injuries due to years of manually lifting and moving patients.
If a paramedic wishes to retire at the same time as their colleagues in other emergency service professions this would result in a 26 percent financial penalty.
"I am a paramedic and feel the retirement age is unrealistic and dangerous. We will be able to retire early but with a great cost to our pension now 5% reduction per year, if I retire at 55 I will lose 60% of my pension that's a huge amount of income that costs me a great deal of money to pay in each month now! Who will get my pension pot when I cannot cope with my job in old age. It's simply cruel."
-Tonya W 
Are you a paramedic? We'd like to hear your thoughts on whether you think it is right for your retirement age to be five years longer than other emergency service workers.
Please leave your thoughts and comments below.