Mangar Supine Transfer System

The Mangar Supine Transfer System is now available!
• Made in the UK
• Battery and mains operated
• Lightweight, durable anti-rip material is easy to fold up and pack away quickly
As specialists in post fall management for 40 years, our air assisted lifting equipment is designed to protect healthcare workers from back injury sustained through repetitive lifting. The Mangar Patient Transfer System by Winncare consists of three new products; the Rhino Lifting Cushion, Swift Transfer Slide and the Airflo Duo Compressor. The products are stored in a purpose-made roller bag, making it easy to transport the equipment around the hospital.
The Mangar Rhino Lifting Cushion is an inflatable lifting device which is designed to lift a person in the supine position from the floor. When inflated, the Rhino lifts the patient to the height of a bed or stretcher.
The Mangar Swift Transfer Slide enables healthcare workers to transfer and reposition patients in the supine position with minimal moving and handling force needed, while providing a stable, safe experience for the patient.
The Mangar Airflo Duo is our new air pump which is compatible with both the Mangar Rhino and the Mangar Swift.
To find out more about the Mangar Supine Transfer System or to arrange a product demonstration,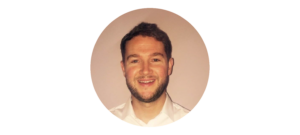 Book your free demo today
Videos
Introducing the Mangar Supine Transfer System by Winncare. It consists of the Rhino, Swift and Airflo Duo Compressor.
Resources