Key workers across the country have been going beyond the call of duty in the fight against COVID 19, including a team of 20 dedicated production staff in Presteigne, Powys.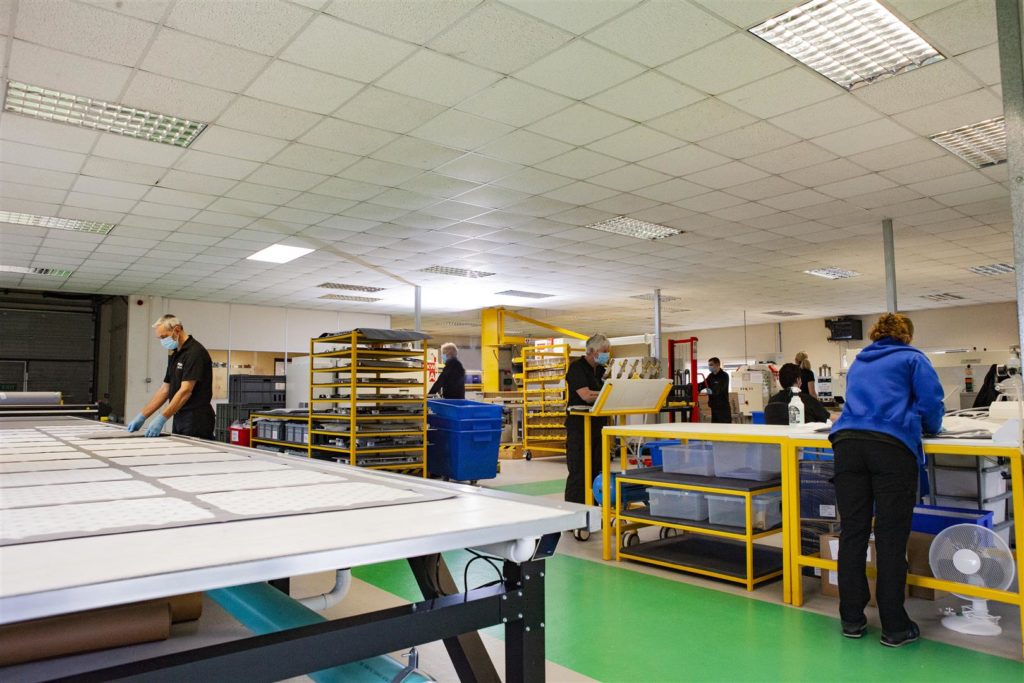 Medical device manufacturer, Mangar Health has been asked to supply emergency lifting cushions to frontline NHS staff including those stationed at the new Nightingale Hospital in London.  The company manufactures the Mangar ELK lifting cushion which is purchased by Ambulance Trusts across the UK and is a vital piece of equipment used by paramedics when moving people who fall.
CEO Simon Claridge said, "the production team has been working extra weekend shifts to get the equipment produced and distributed to ambulance workers.
"We are extremely grateful to our committed and skilled staff who have enthusiastically given up their free time to get equipment dispatched quickly".
The company has also seen orders from CCGs wanting to equip care homes with the Camel lifting cushion in order to reduce calls outs to already pressurised ambulance services.  These lifting cushions are recognised as the leading falls equipment in a care home environment as they are designed to protect both the resident and carer from injury during a lift.
Simon continues, "Now more than ever before it's vital that the healthcare community uses innovative new initiatives to reduce hospital admissions, ambulance calls outs and promote social distancing.  The right equipment and post fall management strategies are proven to support these aims and we are seeing key decision makers across the sector recognise our proposition as a sustainable, long term solution during these challenging times".
A Welsh Government care home project in 2019 saw care homes reduce their calls to the Welsh Ambulance Service by 80% when implementing good post fall management procedures, including the use of a health assessment tool called ISTUMBLE and the introduction of the Mangar Camel lifting cushion.
For further information email Clare Birt cbirt@mangarhealth.com or call 07977 576646