Unfortunately, many residents in care homes can experience long periods of time without a visit from a family member or friend. The daily amount of socialization a resident has is usually with members of staff or when they take part in the activities provided.
This low level of interaction can have a damaging impact on the individual, so researchers have been carrying out clinical studies with some breakthrough results.
Virtual reality has been found to be the ideal solution for achieving significant improvements in care home resident's physical and mental health. It allows participants to explore locations and experiences around the world as if they were there in person. This helps provide residents with a sense of freedom whilst reducing their feelings of loneliness and isolation.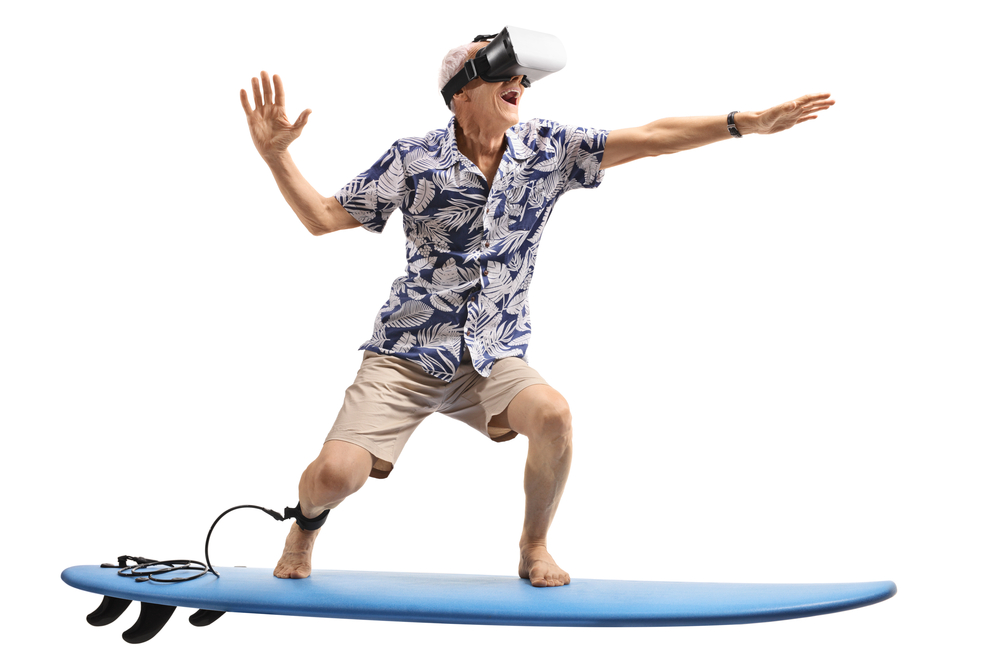 Residents who are bedridden or in wheelchairs can relive being able to walk, ski, swim and other actions beyond their current physical limitations. This ability to experience new and familiar things reignites their passion for life and mental engagements.
Researchers have found that VR use in older adults can even help reduce the development of Alzheimer's disease, according to Frontiers in Aging Neuroscience journal. These positive results, also applied to senior motor control, balance and a host of other medical concerns.
Advancements in technology helps to improve quality of life as many care homes have a minimal amount of staff to help with activities so VR can be an ideal solution because it can be managed with minimal effort by one or two staff members which can help to reduce staff turnover and burnout.