Mangar Health recently spoke to the retailer Sainsbury's after hearing about the trial scheme they're running in their Prestwick branch.
Sainsbury's are running a month-long trial (with a view to extend if it's successful) in which they've introduced a 'relaxed' check-out lane for shoppers looking for a calmer experience.
The Prestwick branch of Sainsbury's has what their spokesperson described as a 'relaxed lane', open from 10am to 6pm which will also feature a hearing loop and staff specially trained to work with shoppers with dementia.
Sainsburys hope is that the lane will make the entire process calmer, less stressful and more pleasant for elderly shoppers who may appreciate a bit more support and time when paying for their shopping and bagging their goods.
Their spokesperson told us "Our aim is to be the most inclusive retailer and we want all of our customers to have a great shopping experience in our stores. There are many aspects of a visit to the supermarket which can be stressful for those with dementia, so by trialling a slow shopping option we hope we can make their lives easier."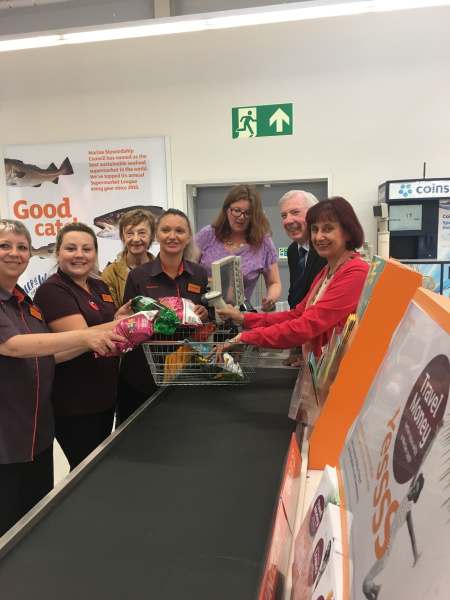 This isn't the first time Sainsburys has introduced a similar scheme though.
Back in '16 a branch or the retailer in Gosforth, Newcastle-upon-Tyne trialled a concept called 'slow shopping' which, due to it's success became permanent.
If you're in the area and interested it runs on a Tuesday, every week from 1-3pm and was started to help vulnerable shoppers. Anyone wishing to make use of the service are greeted by specially trained staff at the door, waiting to help them with their shopping. As well as the trained staff, chairs are placed at the end of aisles to help anyone who may struggle getting all around the store without a rest.
Does your local store support elderly shoppers? Do you think he schemes should be rolled out nationwide?
Let us know in the comments below…