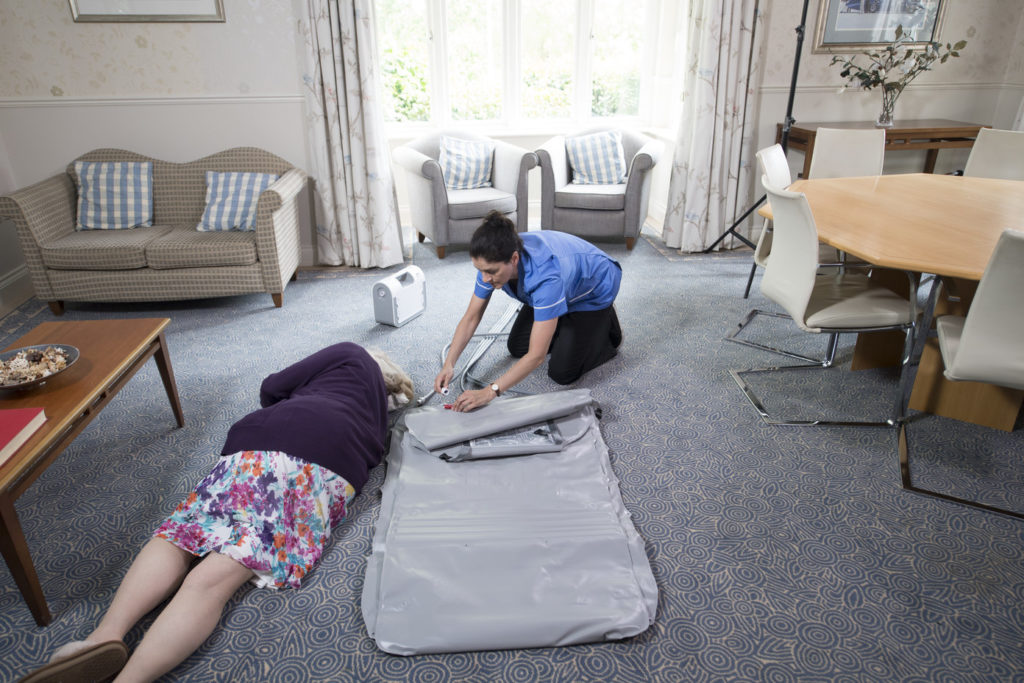 Mangar Health is working with CCGs and Health Boards across the UK to highlight the impact of inappropriate ambulance call outs to care homes, currently costing the NHS £50 million annually.
The #UpLiftingCare campaign was launched by Mangar Health after ambulance trusts reported an unprecedented demand for their services to lift uninjured residents living in care homes.
Simon Claridge, CEO at Mangar Health explained; 'Every day 1,000 residents living in care homes in the UK will fall.  More than 45% are uninjured and do not require transportation to hospital".
Mr Claridge continues; 'These unnecessary call-outs cost the NHS Ambulance Service on average £135,000 a day. Add that to the high mortality rates associated with leaving a fallen resident on the floor for more than an hour, it's not surprising we have gained considerable support for our campaign".
Stretched Ambulance Trusts are charged with reaching high priority calls within 8 minutes and are often put in the unfortunate position of needing to classify uninjured fallen residents in care homes as low priority. This means residents could be left on the floor for up to 4 hours or more.
Mangar Health manufactures innovative inflatable manual handling equipment which is designed to support carers and healthcare professionals lift fallen people safely.  
Simon Claridge, CEO at Mangar Health explains; 'The Mangar ELK and Mangar Camel are currently used by every ambulances trust in the UK and are designed to gently lift a person from the floor while reducing the risk of injury to both the carer and the resident who has fallen.
The #UpliftingCare campaign is currently being rolled out through CCGs, Health Boards and care homes across the country.
Sophie Wallington, representing North Manchester CCG at The Pennine Acute Hospitals Trust was one of the first to trial the Camel in care homes in the region.  Sophie says, 'it has been extremely well received by all the homes and they all report that the piece of equipment has reduced their calls to 999 for fallers"
Daniel Kelly, manager at Chestnut House Care Home in Manchester explained, 'This equipment is an absolute godsend. We've used it 20 times at least, preventing 999 on every occasion. Residents are happier, families are much happier and the staff find it easy and safe to use."
Another trial in South Wales has seen ambulance call-outs to a Bridgend Care home reduce by 55% in just 2 months.  
Simon Claridge concludes, 'By working in partnership with CCGs, Ambulance Trusts and Care Homes we can not only deliver a safer and more dignified standard of care but also trigger cost-avoidance measures for the benefit of all'.
If you would like any further information regarding the #UpLiftingCare campaign, the Mangar Elk or the Mangar Camel, please contact Clare Birt by either emailing cbirt@mangarhealth.com, calling 01544 262002 or visiting mangarhealth.com/uk