ELK Lifting Cushion
The ELK is a compact, battery powered lifting cushion.
If someone falls over and they can shuffle on to the cushion or be rolled on from the recovery position and assisted to sit upright then the Elk can then be inflated at the touch of a button with someone supporting the individual from behind to bring them to a raise seated position ready to stand.
This product includes the Airflo 24 compressor.
[...] Read more
50%
of hospital admissions for accidental injury are a result of falls
47%
of non-injured fallers cannot get back up without assistance
Testimonials
My ELK has got me out of a horrific situation, I am 87, my wife 84 and very unstable and with onset Alzheimers. Lying on the cold bathroom floor, I managed to single-handedly get her up with my ELK!
Peter Blanchard,
Emergency Services #SafeTodaySaveTomorrow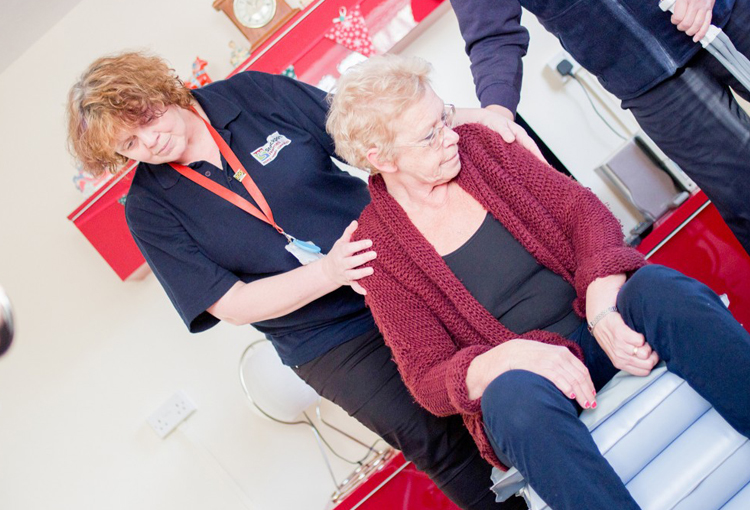 Carecall is a 24-hour tele-monitoring and response service for older and vulnerable people in Stockport.  Established more than 20 [...]
Product Description
The ELK is a compact, battery powered lifting cushion.
If someone falls over they can shuffle to the cushion, The ELK can be at the end of the day. Once the lift is complete, the ELK can be deflated, folded up and stored away tidily.
Designed to be used with the help of a carer the  ELK emergency lifting cushion  can be used in the tightest of spaces.
Lifts up to 980 lbs (450 kg)
Portable – weighs just 8lbs and folds up for easy carrying
Applicable for any age
Simple to use
Minimizing  moving and handling risk  – protects carers' backs
Suitable for indoor and outdoor use
Airflo controlled
*Products shipped to customers in Canada are supplied on a DAP (Delivered At Place) basis. This means the customer, not Mangar, is responsible for any import duties or taxes that may arise from the transaction.
Technical Info
| | |
| --- | --- |
| Maximum User Weight: | 980lbs |
| Inflated Height: | 22″ |
| Inflated Width: | 22.5″ |
| Inflated Depth: | 20″ |
| Deflated Folded Dimensions: | 24.5″ x 10″ x 4.5″ |
| Weight: | 8lbs |
Yes, and we recommend you do. The Airflo Plus may remain continuously on charge when not in use as the batteries cannot be overcharged.
No. The Airflo Plus will stop once full pressure is realized.
The incidences of puncture are rare. If a puncture does occur, then only the section of cushion with the damage would be affected – the remaining three will still operate. The lifting cushion will not burst like a balloon and there is no risk of injury to the patient from a rapid descent. If the puncture is small, then the cushion would still work though there would be an audible leak. Punctures cannot be repaired due to the pressure and load and damaged units have to be replaced.
Resources