Friday 12th December 2018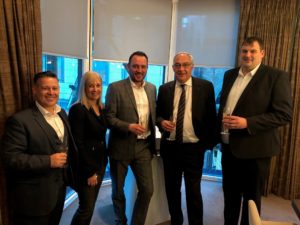 Winncare Group, a leading French based medical device company has announced the acquisition of Mangar Health for an undisclosed sum.  Providing a range of complementary and assistive technology equipment, the Wales based business supports Winncare's continued European growth plans and accelerates their entry into UK markets.
Employing more than 70 staff, Mangar Health design, manufacture and supply inflatable bathing and lifting devices, which protect carers from injury and promote independence for people with limited mobility.  With a global reach into America, Canada and Australia, Mangar Health also offers a wide international distribution network and additional opportunities in healthcare markets such as emergency services.
"Mangar Health provides an exciting opportunity for Winncare and specifically our products that target community and care home customers," explains Winncare President, Philippe Chêne.
"The additional capabilities strengthen and extend the services Winncare are able to offer in the UK and our combined portfolio means we can offer a complete solutions-based approach."
The deal is backed by IDI a leading listed investment company in France.  IDI has specialised in providing support to small and medium sized companies for more than 45 years.
Mangar Health CEO Simon Claridge will now head up Winncare's UK operations, supported by the current management team; Finance and Operations Director, Craig Butcher, Commercial Director, Andrew Macphail and Marketing Director, Clare Birt. Marshall Reid, Managing Director of Winncare UK/Ireland will work closely with Philippe & Simon on integrating Mangar & Winncare businesses before moving to corporate functions for the Group, reporting to Philippe Chêne.
Simon says, "Mangar Health returned growth of more than 16% last year and we have identified significant opportunities moving forward, supported by the Winncare name and presence in Europe.
"We now have an expanded portfolio of products to introduce to our customer base and the Mangar team are enthusiastic about the fantastic potential because of this acquisition".
For further information email Clare Birt, Marketing Director at cbirt@mangarhealth.com or call 01544 262002.