Hengoed Park Care Home took part in the Care Home Project which was an initiative endorsed and funded by the Welsh Government and Welsh Ambulance Trust to reduce the number of calls made by care homes to lift uninjured fallen residents.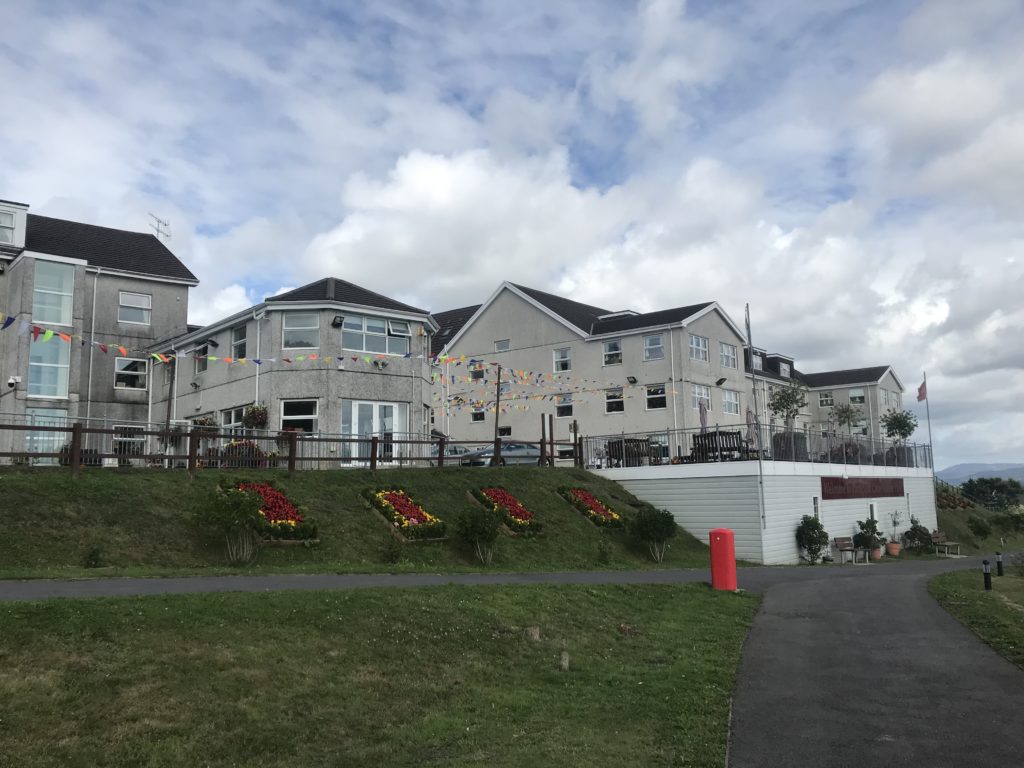 As part of this, Hengoed Park Care Home received a Mangar Camel Lifting Cushion which was selected as the lifting equipment of choice. Care staff then received training on post-fall management protocols, how to use the lifting device and were introduced to health assessment techniques used by paramedics.
We sat down with Sanela Jahic, Care Home Manager at Hengoed Park Care Home to discuss how they were getting on since receiving their new lifting equipment.
Has learning health assessment techniques used by paramedics made staff feel more comfortable in assessing a fallen resident?
By using the ISTUMBLE algorithm, we feel comfortable enough to assess and lift a fallen resident with ease.
The team leaders which attended the training are actively training other members of staff on how to use the Camel Lifting Cushion.
We have found that it is safer for the residents, especially when we use the ISTUMBLE algorithm because staff can assess the resident themselves, assist them and lift them from the floor safely and promptly.
Where have you found the use of the Camel Lifting Cushion most helpful?
On our ground floor, the dementia floor. When someone is living with dementia, they have a much higher propensity to fall as the condition affects their mobility and eyesight amongst other things.
When a fall has occurred on this floor, we always use the Camel Lifting Cushion to lift them off the floor.
Would you agree the Camel Lifting Cushion is a better choice of lifting equipment to use for someone living with dementia, then alternative devices such as hoists?
Yes definitely, it is much better. There is a massive difference between using a hoist and a Camel. We have had issues lifting a fallen resident living with dementia with a hoist because they would be scared and confused about the big machine in front of them.
95% of them would be in distress and panicking and become uncooperative with the staff member who was trying to assist them.
With the Camel Lifting Cushion, it is so much easier. Staff will make a laugh and a joke and lift the resident in such a nice way, they don't even realise how they have gotten up. It is so much easier and more dignified as well.
Hengoed Park Care Home take into consideration the needs of their dementia residents not only with their dementia-friendly lifting equipment, but also by making their corridors look like streets to make their residents feel more at home.
Hengoed Park Care Home has 125 residents and nearly 200 members of staff and have plans to extend their offerings in 2020.
Post Office on the Dementia Floor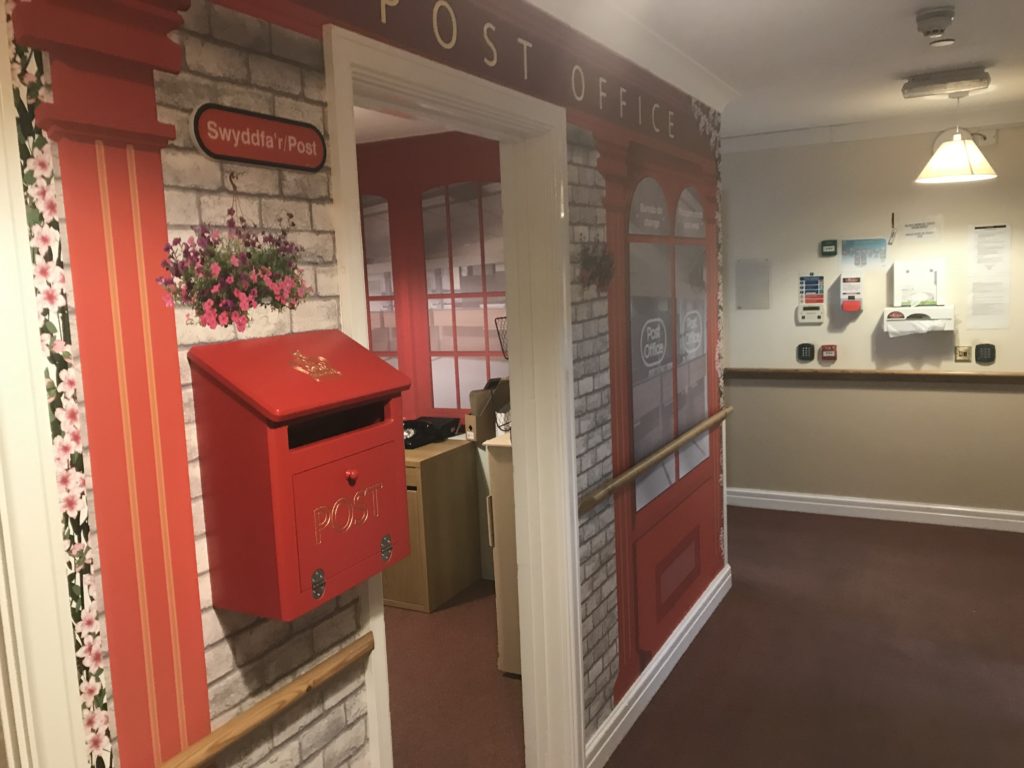 Animal Haven