Arthritis is an 'umbrella' term used to describe any condition affecting someone's joints. Symptoms can range from joint pain to stiffness to redness, warmth, swelling and a decreased range of motion in the affected joints.
The onset of arthritis can be quick or slow depending on the type and whilst it generally only affects older people anyone can develop symptoms.
There have been over a hundred different types of Arthritis diagnosed up to date with the most common types being Osteoarthritis and Rheumatoid Arthritis.
Given that there are over a hundred different types it may surprise you to learn just how many people have been diagnosed with Arthritis…
Tiger Woods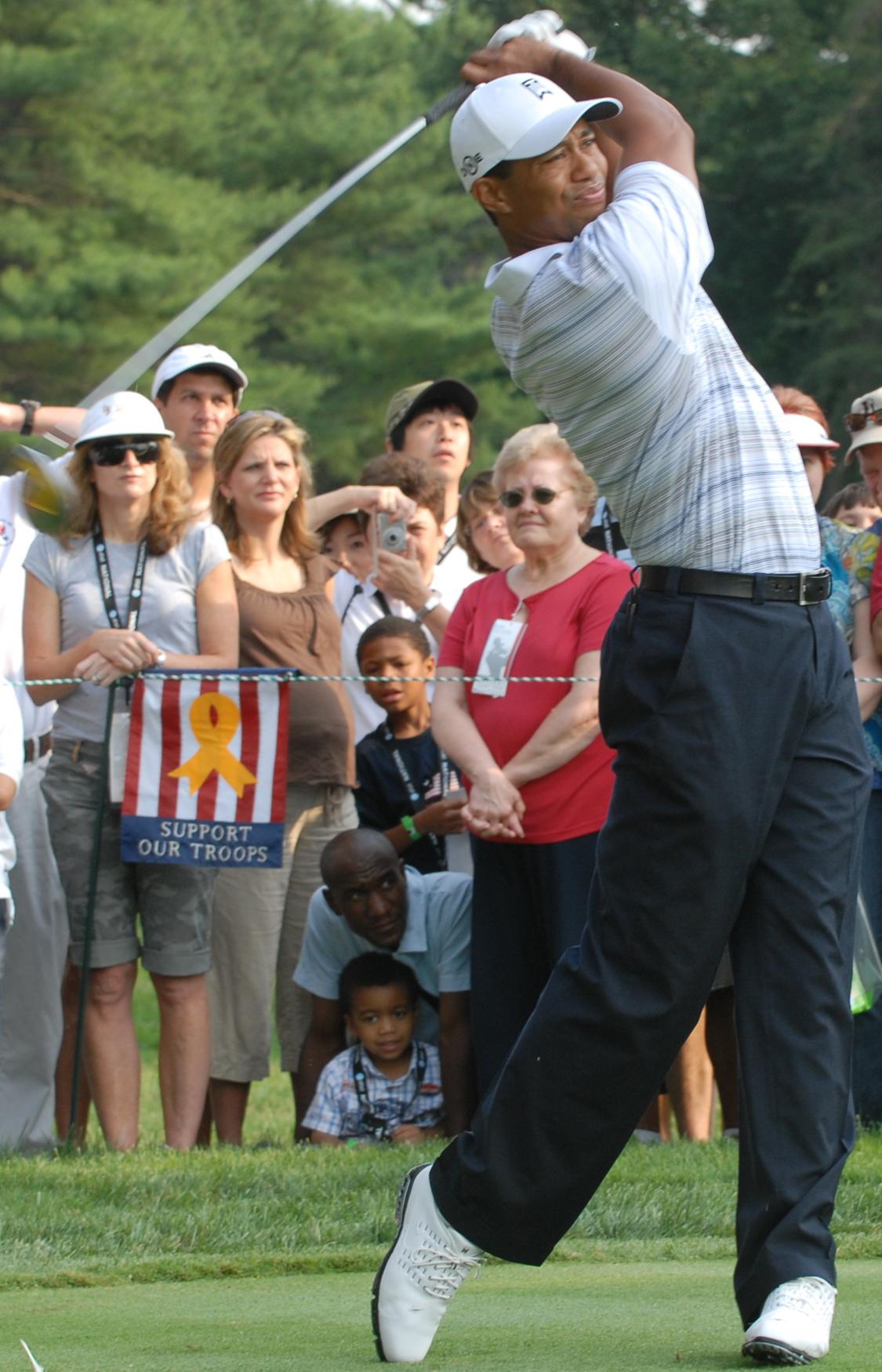 Tiger Woods must be one of the best known names in golf today but what many people don't know is that after several back injuries he developed arthritis.
In an interview he stated it started after his back surgery but how he's now steadily trying to overcome it.
Lucille Ball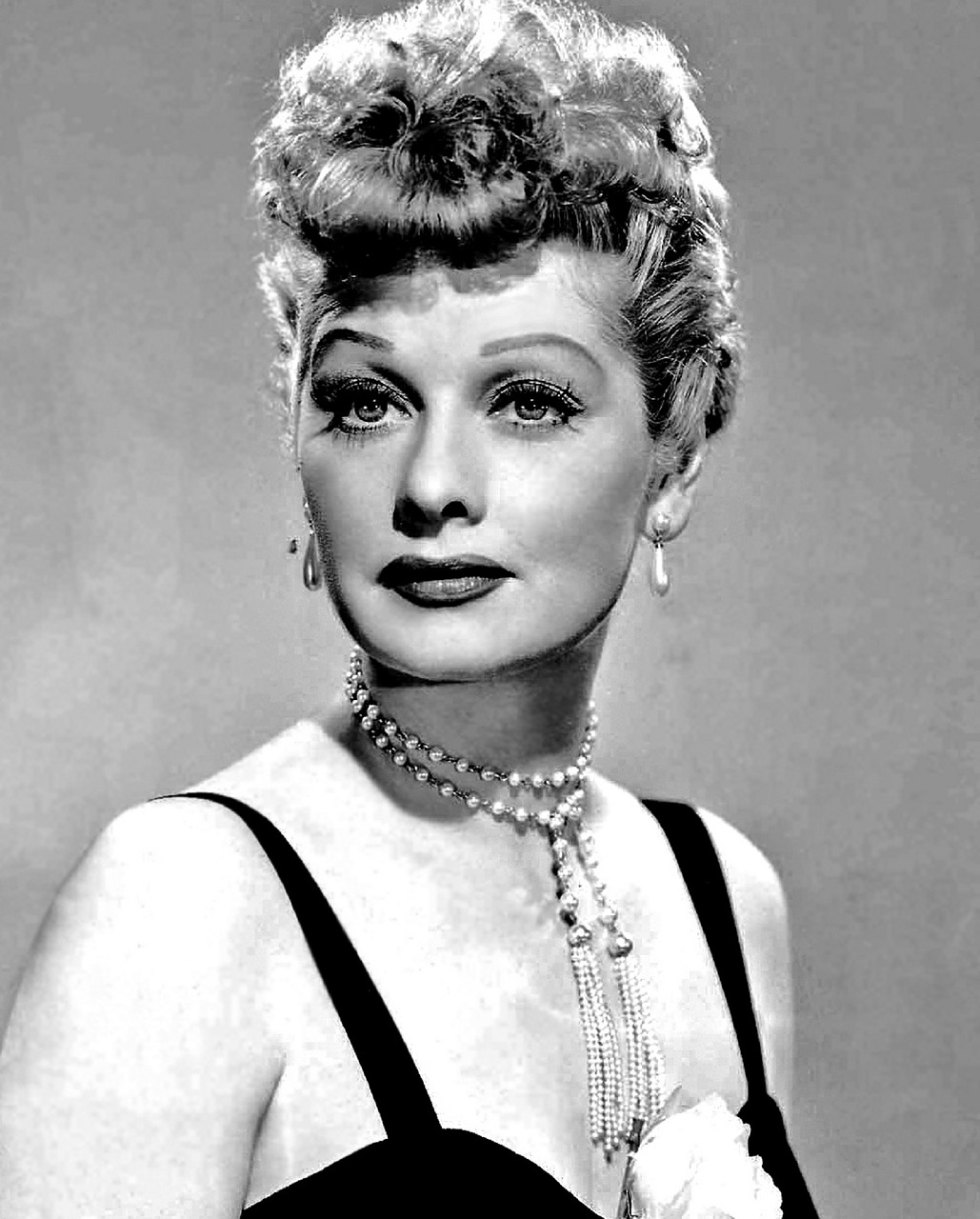 Lucille Ball was the star of the famous 50's show I Love Lucy but what many people didn't realise was that she lived with rheumatoid arthritis from the time she was teenager.
She was only seventeen when she was diagnosed and still trying to launch her modelling career but was one of the first and most famous celebrity supporters  of the National Arthritis Foundation.
Megan Park

Megan Park is a Canadian actress and singer that's best known for her role in ABC's The Secret Life Of The American Teenager as conservative cheerleader Grace Bowman. Megan lived wirg rheumatoid arthritis for years before revealing it a People Magazine interview in 2015.
"I had all the classic symptoms: extreme joint swelling, different pain, the inability to do certain things that everyone else could. That's when I knew that something wasn't right."
Kristy McPherson 
The second golfer on our list is Kirsty McPherson who has been playing gold since she was just seven.
She was diagnosed with a rare form of arthritis, Still's disease, when she was eleven. Initially told she'd never play golf again a Doctor who treated her encouraged to believe she could do anything she wanted to.
"All I needed was that one doctor tell me that. That's when I went back to playing sports."
Patrick Stewart
Possibly the most famous actor on our list, Patrick Stewart began his career with the Royal Shakespeare Company  before landing hit roles such as Jean Luc Picard in Star Trek The Next Generation or Professor Xavier in the X-Men movies.
He's spoken out recently about his support for the benefits of cannabis based medicines in alleviating the symptoms of arthritis.
He went on to say he'd used the medicines for the last two years to treat the severe orthoarthritis in both his hands.
Kathleen Turner
Famous 80's movie star Kathleen Turner was diagnosed with rheumatoid arthritis in 1992 and ever since has spent her time speaking publicly about RA to raise awareness of the disease in the hopes of helping others.
In her 2008 memoir Send Yourself Roses the actress said RA had torpedoed her sex life and led to her reliance on alcohol but that Pilates and other exercise and massively helped.
Terry Bradshaw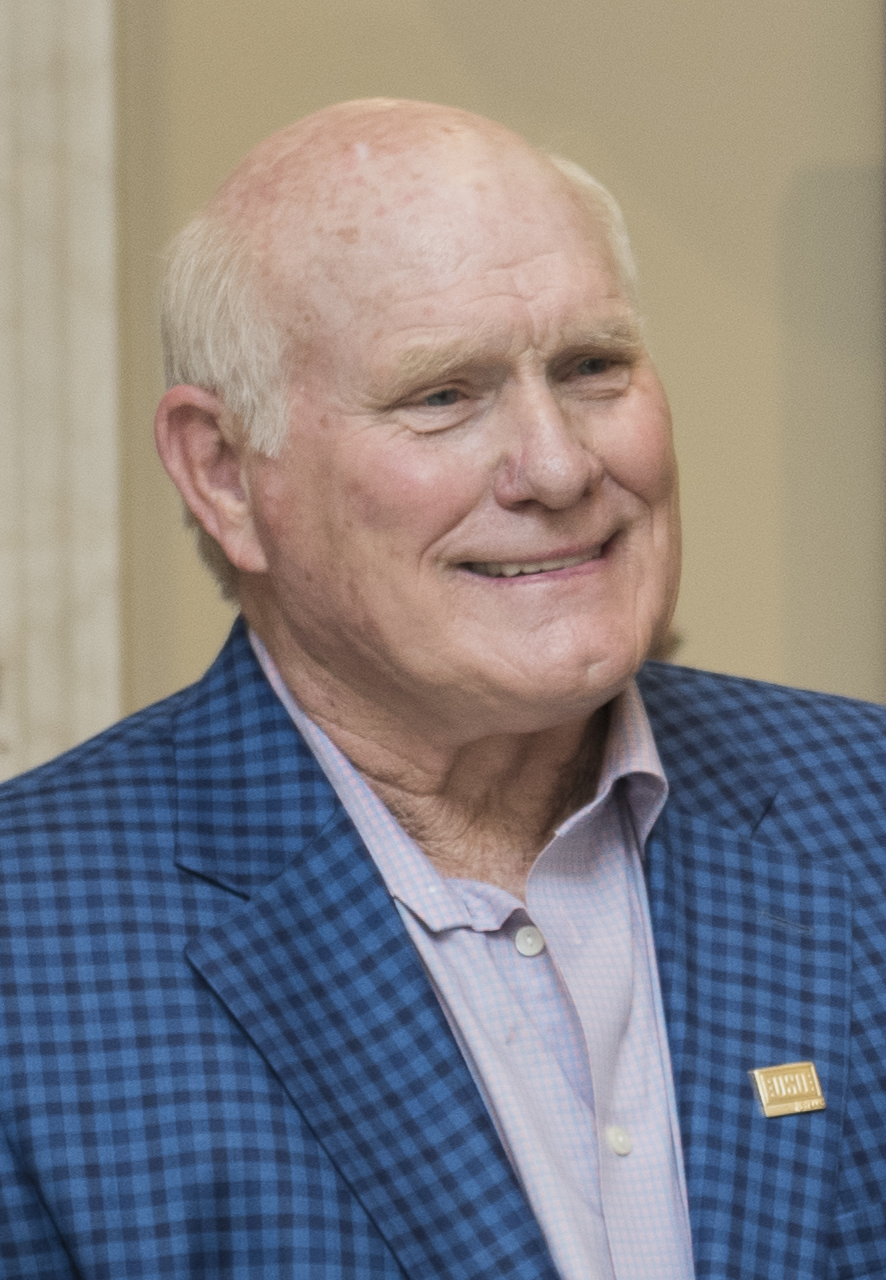 Although he hasn't played the game in over thirty years Terry Bradshaw started his career winning four Super Bowls as the quarterback for the Pittsburgh Steelers.
A few years ago he was diagnosed with rheumatoid arthritis and in September 2017 he started work with the American College of Rheumatology helping with their Simple Tasks Campaign to raise awareness of rheumatic disease.
"You don't have to be an old athlete like me to wake up with sore joints. Fifty-four million Americans live with rheumatic diseases like rheumatoid arthritis and lupus and most of those conditions don't have anything to do with age — or getting sacked three million times!"
Shaquille O'Neal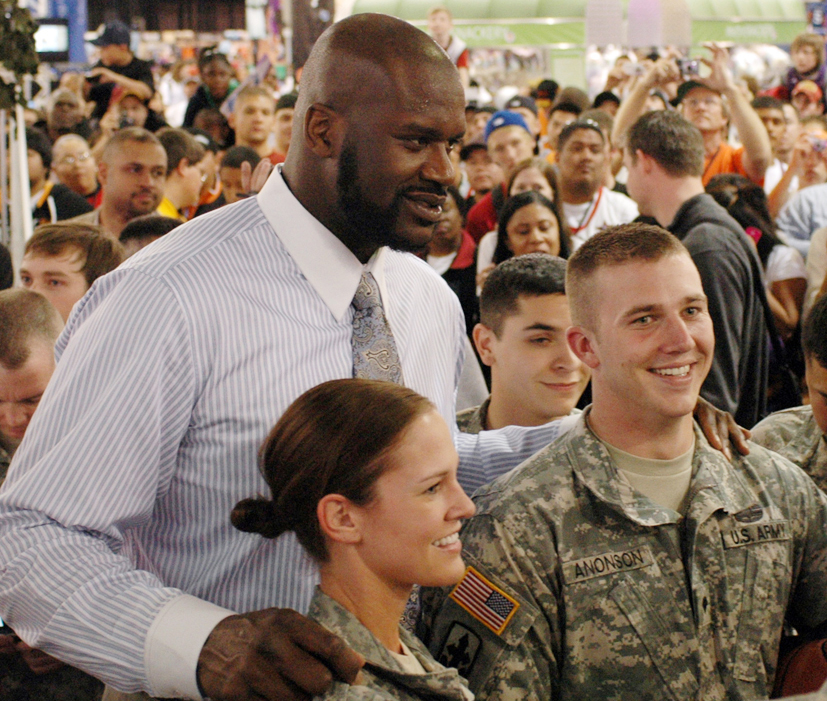 More commonly known by his nickname Shaq, Shaquille O'Neal is a retired basketball player who's currently working as a sports analyst on the tv show Inside The NBA.
He's had osteoarthritis for over a decade now with the symptoms causing him a lot of pain in his size 23 feet.
Osteoarthritis is common in people at the extremes of the height spectrum so at just over 7ft Shaquille O'Neal has a lot of pressure on weight bearing joints like his ankles and knees.
Matt Iseman
Diagnosed at just 32 with rheumatoid arthritis the host of the hit show American Ninja Warrior competed in the celebrity edition of The Apprentice on behalf of the Arthritis Foundation.
Speaking about his RA Iseman has said:
"Newly diagnosed people have questions, especially about lifestyle. It's reassuring to talk to someone who knows what you are going through and can say, here's what to expect. I have no problem disclosing my condition in business or romantic relationships. Don't limit yourself from romantic relationships…You can lead a full life. You might not feel your best all the time, you might not perform your best if your back hurts, but RA doesn't affect the ability to have sex. I have RA but it is not who I am. It affects only a small part of my life with my girlfriend."
Neve Campbell
Neve Campbell is a Canadian actress best known for her portrayal of Sidney Prescott in the hit horror movie franchise Scream and has spoken publicly about the pain arthritis causes her in her neck.
James Coburn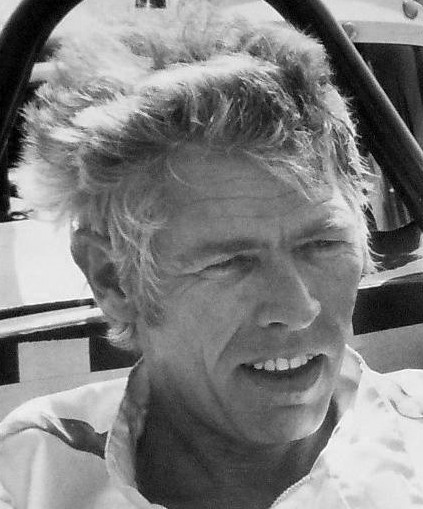 At the height of his career, James Coburn, star of hit movies such as The Magnificent Seven  was diagnosed with rheumatoid arthritis.
Two decades later however he bounced back in a big way, winning Best Supporting Actor at the 71st Annual Academy Awards for his role in Affliction.
Speaking about his RA before his death in 2002 at the age of 74 he said it had
"Deformed my body and left my hand twisted. "You start to turn to stone. There was so much pain that … every time I stood up, I would break into a sweat."
Glenn Frey
Glenn Frey, a founding member of the superstar rock group The Eagles had had rheumatoid arthritis for fifteen years before passing at the age of 67 in January 2016.
Wayne Gretzky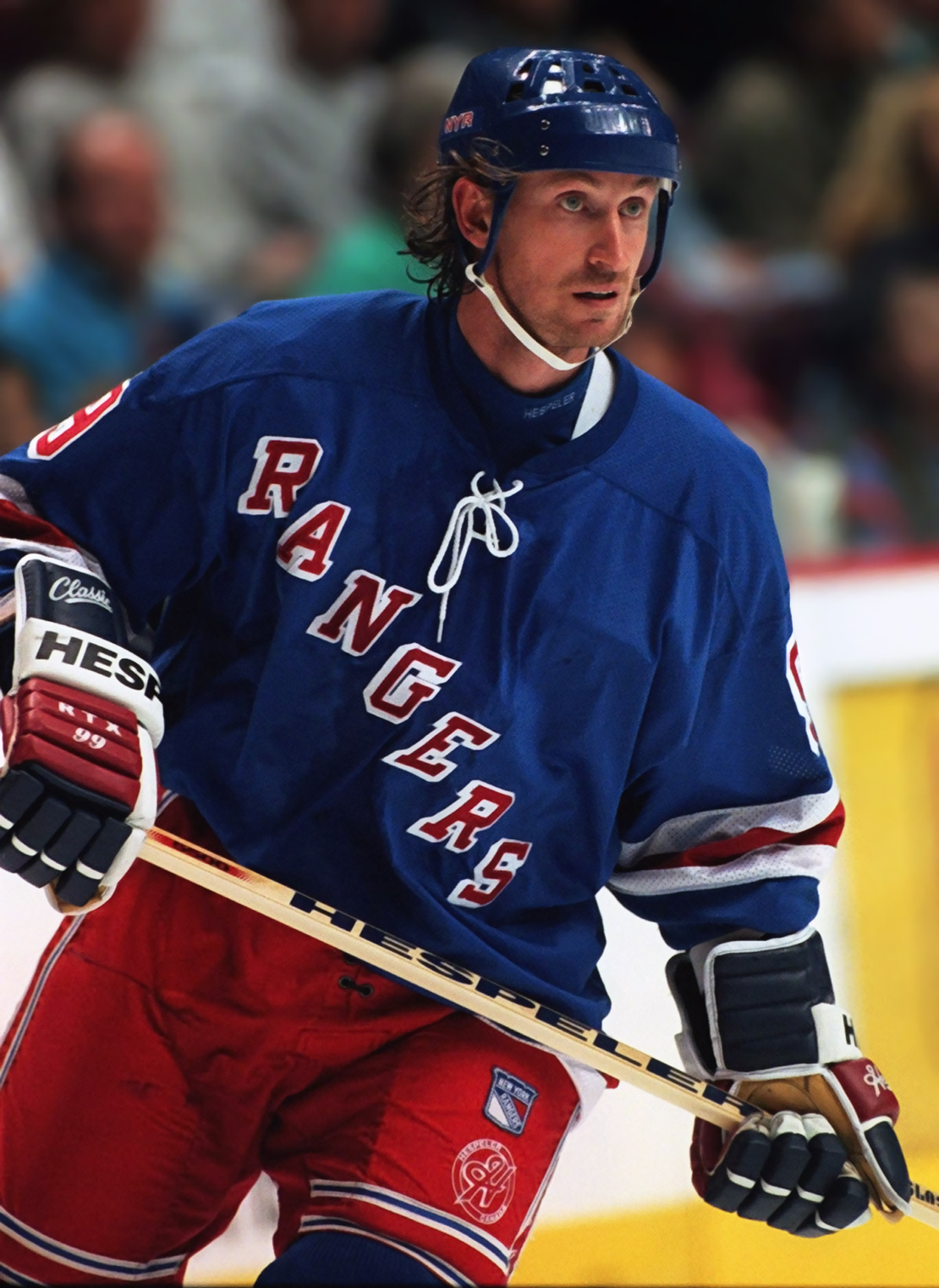 Nicknamed the Great One, Wayne Gretzky is a former professional ice hockey player and coach.
He first noticed the early symptoms of arthritis in 1999 before working on the Osteoarthritis Early Awareness Campaign.
"I didn't think people my age had arthritis. Now I want to help others realize that arthritis pain is not restricted to the elderly and effective treatment is available."
David Prowse

If you don't know the name David Prowse, don't worry, not many do. If we told you he was the actor that played Darth Vader in all three of the original Star Wars films though you might find it easier to recognise him. David played Darth Vader on screen whilst the voice was later dubbed by James Earl Jones.
Likely due to his height, he's battled osteoarthritis since he was thirteen. His doctors at the time suggested swimming to relieve the symptoms but David eventually settled on weight lifting, going on to win the British heavyweight championship three years in a row.
Robbie Williams
Robbie Williams, the British superstar singer responsible for hits such as Angels and Let Me Entertain You was diagnosed with arthritis in 2016 and revealed he could no longer play football and he'd had to tone down his on stage performances.
"I've got arthritis in my back, so I can't put my foot through a ball. I have very tight hamstrings, barely existent calves. I dance like a drunk dad at a wedding. But I've got to do something to fill the time on stage!"