An innovative use of technology is being employed in Southern Scotland that is actually able to predict when a sheltered housing resident is at risk of falling.
Here at Mangar health we've always placed the dignity of residents above all else so we were really excited to hear what Loreburn Housing Association is doing in the field of Falls Prevention.
A smart (and waterproof) wristband has been issued to all their sheltered housing residents that's capable of monitoring their vitals 24/7.
Loreburn Housing Association hopes to prevent falls in their sheltered housing, thus reducing costs to the NHS, whilst also allowing people to live longer and more independently in their own homes.
According to the housing association they're the first social landlord to use these wristbands as part of ARMED anywhere in the country after a successful pilot scheme was trialled and judged a success.
The wristbands are known as ARMED (short for Advanced Risk Modelling for Early Detection) and were supplied by a company called Polar with the ARMED solution being developed by a care management technology company called CM2000.
They act as early indicators of frailty by detecting signals such as low grip strength, muscle mass, hydration levels, low heart rate or heart rate variability in the wearers.
A system of modelling called Predictive Analytics Modelling, which was developed in conjunction with Edinburgh Napier University, is then utilised to predict when a potential fall is going to occur and allow staff to intervene before it happens.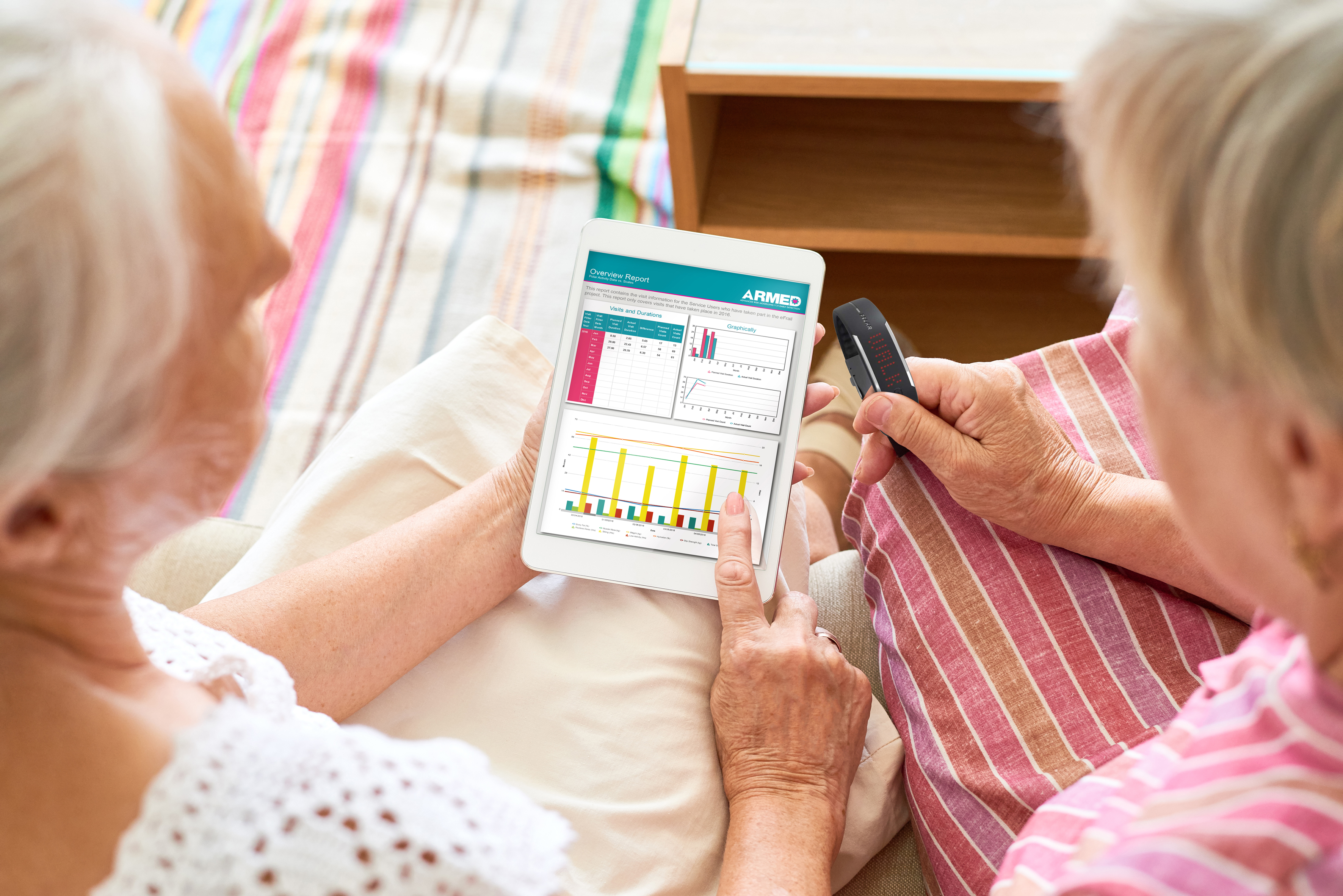 Head of partnerships at Loreburn Housing, Moira Charters, commented to say:
"Armed has huge and exciting potential to enhance the health, wellbeing and independence of our customers and we are delighted to be the first Scottish housing association to make this commitment to the prevention of falls.
Loreburn's collaborative and partnership approach to working supports our strategic vision of creating great places to live, and allows us to support our customers to live independently and safely in their own homes for longer."
She then went on to say:
"it could also help people avoid hospital admissions and reduce costs to the health and social care system."
Brian Brown, CM2000's Director of Scotland also commented to say:
"It made sense to invest in preventative technology with an ageing population.
"Loreburn has shown an unprecedented commitment to reducing risks and improving quality of life for residents by using this technology.
Adrian Smales, a research fellow at Edinburgh Napier University, added:
"By collecting and analysing this data which will detect early signs of frailty, we hope this will lead to much improved outcomes for Loreburn Housing Association's sheltered housing residents."
John Bury, who lives at Loreburn's Nithsdale Mills in Dumfries, said the technology was:
"Desperately needed. My wife has dementia and this technology could help keep us living together for longer and also give our family reassurance."
If you work in a care home or sheltered housing accommodation don't hesitate to get in touch to see how Mangar Health can help improve the lives of your residents.